WE ARE C-TECH SYSTEMS
Hot Bar Systems And Solutions.
Our Hot Bar Systems vary from (built-in) Process Equipment via Desktop and Stand-Alone systems up to fully automated In-Line solutions and as such the solution for all your Reflow Soldering, Heat Staking, ACF Laminating and Heat Seal Bonding applications.
Our Mission
Our Vision
Values
Our Mission
We strive to provide best-in-class Hot bar soldering and bonding solutions and continuously invest in the development of applications knowledge, innovative products, superior customer service, and a lasting commitment to quality. We are drawing on the deep-rooted application and market knowledge that has been built up over decades and work hand in hand with our customers to make our technology work for them. 
Our Vision
Values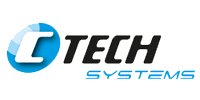 Some of the industries C-Tech Systems focusses on are Automotive, Telecommunications, Consumer Electronics, Medical, Lighting and many others. With more than 20 years of experience in Hot Bar applications, C-Tech Systems staff offer their sales and service skills and support, as well as technical concepts and customer solutions. We understand your industrial needs and we are very eager to interact face to face to discuss your opportunities and challenges. We are there to give you the best possible advice and solutions.  
As a company we can support you through our global Sales and Service network. We have a Demo and Application Development Center in The Netherlands where we can perform system demonstrations and answer technical issues. We like working closely together with you to support and optimize your production process development.